Hey first years! For those of you who don't know tomorrow is Reading Day at SSU! Reading Day is an entire day that the university gives you between the end of the your classes and the beginning of your finals to be productive and prepare for your finals. There will be lots of events occurring on that day, many of which will help you destress. There will also be a lot of opportunities for you to catch up on some much needed studying and get the help you need! Here are some of the ways you can use your reading day to your full advantage!
Get some brain food at the Midnight Breakfast!
The Student Involvement and Activities office will be hosting a midnight breakfast tonight (Tuesday, December 13th) at 10PM-12AM in Marsh Dining. There will be plenty of food, activities, and fun to make it a great start to your reading day.
Puppy Day sponsored by Greek Council
Puppies will be coming to campus from the Northeast Animal Shelter from 11AM-1PM in Marsh Residence Hall ground floor lounge. Admission to this event will be a T-Shirt or a donation to the shelter! This is a great way to start your day with a destressing activity.  
Long Night Against Procrastination
Got writer's block? Need help with citations? Just want advice on an assignment? Head over to the Writing Center in the Library for help from 8PM-11PM! Food, Tutors, and Fun will be provided!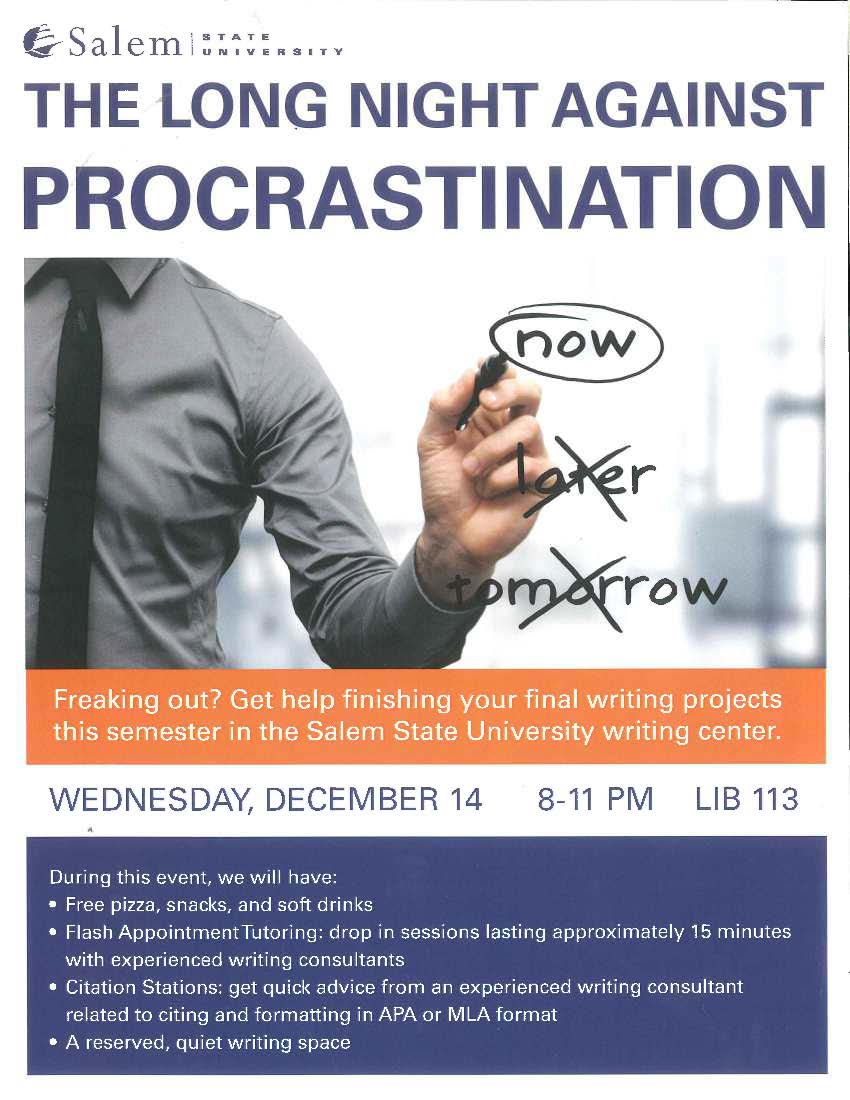 Library overnights starting on December 18th!
The library will remain open for 24 hours starting on December 18th! This is a great place to get a lot of work done and have a quiet place to study for finals!
As always, the FYE office wishes you the best of luck on your finals! If you need anything from our office, please feel free to reach out! We will remain open during normal hours until the beginning of Winter break! Happy Holidays!