Did you start SSU with your mind 100% set on a certain career out come and a certain major or minor? Has that changed? If so. . .
that's okay!
There are a few steps you will want to follow before making any changes.
1. Ask yourself: Are you sure?
What makes you want to change your major? Is it a specific class, person, or subject? If so consider, how temporary the problem is. Does it affect how passionate you are for the subject as a whole, or is it a temporary block? Can you get through this with hard work or does your area of study no longer interest you as much as another does? You can use the "what if" feature of Degree Tracker (student home > academic home > what if) to see how your existing course work applies to the new major you want.
2. Meet with someone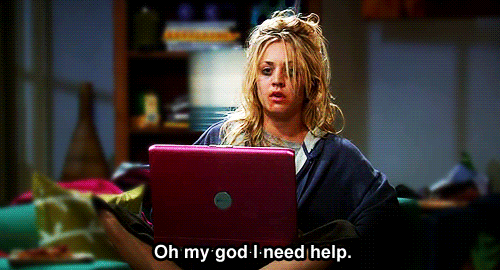 Whether it's a professor, an Academic Mentor, or a faculty adviser-it helps to talk out the situation with someone. If you meet with a faculty member in the potential major, however, they'll be able to give you an idea of what to expect in classes and in the field in general.  Meeting with someone may also bring up additional questions that you hadn't considered before. You could also meet with someone in your old major. Similarly, they'll be able to bring up points you might not have considered.
Consider alternate solutions like adding a second minor or even major if you're still torn.
3. Check out your new flowsheet
Visit the department you're interested in pursuing and obtain a major or minor flow sheet. You can also find the flow sheets listed by department in the Undergraduate catalog.
When looking over the required courses consider the following:
Do these courses excite you? Do you have enough time in your four years to complete the new or additional degree? If not, are you okay with spending the extra time?
4. Fill out the forms!
Change of major forms should be filled out and ultimately dropped off at the Navigation Center. For extra help on completing the forms, you should go see academic advising located in the Center for Academic Excellence in the library. Forms can be provided through any given academic department, on the school website, or through the Center of Academic Excellence.